Now you can have eyes in the back of your head
Clearly visible cameras can help reduce burglary, vandalism, shoplifting and staff theft. Using motion-detection, the cameras record high definition images both day and night on a digital recorder.
View footage remotely (in real time) from your computer, smart phone or tablet
High definition recording with quality footage
Super sensitive motion recording
See images from all cameras simultaneously or choose full screen view from a single camera
Hone in on the detail with zoom function
Schedule recording between set times
Search video footage by date, time or alarm to quickly find what you're looking for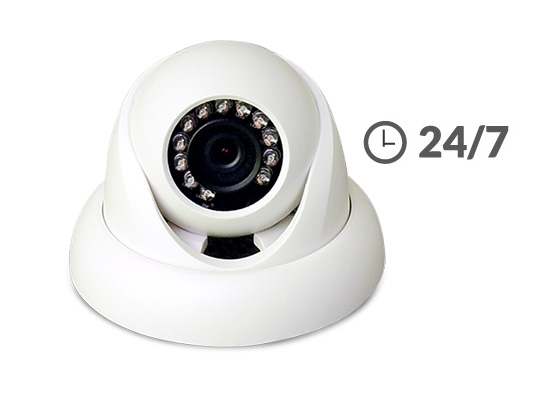 If you want discrete cameras no one can see or large that everyone can see, we have a selection of cameras that are tamper proof, connect over the cell network providing continued footage if phone lines are cut, have a high frame rate for excellent clarity and a wide range to capture as much of your property or business as possible.
When we assess your security requirements, we'll provide our recommendations based on:
Your primary purpose (ie. obvious to deter or discreet to capture covertly)
Number of cameras and locations (ie. cover door, driveway, back of property)
Required functions (ie. point, tilt, zoom, night vision)
Storage options depending on the number of cameras, length of time you want to record and where you want to store the recorder
Environment (ie. high exposure to wind, construction etc)
We can make a site visit to your business or home to provide a free security assessment and recommendation.