Strengthen your security
with keyless entry
Say goodbye to the days of carrying, losing and chasing the return of keys - or hiding a spare one outside. With a keyless entry system, you can:
Control access to your property 24/7 or between set hours
Allow entry using the keypad, an access tag, fingerprint reader or smartphone app
Change your passcode as often as you like
Cancel or replace access tags without changing any locks
Easily add and remove access for staff or family
See who's entered the building and when
Trust your passcodes will remain stored even in a power cut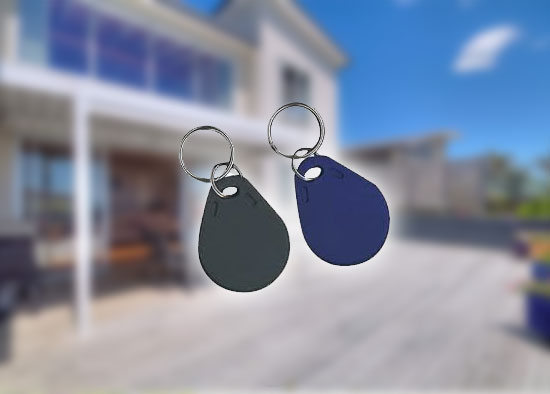 ---
Access tags
An access tag lets employees or visitors enter your property when they wave it over the keyless entry reader at the door or gate. It's a handy option for businesses, particularly if you share the building with others, or if you need to give a neighbour or relative occasional access to your home, without sharing your passcode.
Keypads and fingerprint readers
Keypads require numeric passcodes that are used for keyless entry. Multiple passcodes, including temporary passwords, can be programmed for different staff or family members, providing greater flexibility.
Fingerprint scanners are well tested, fast and one of the most reliable biometric access control systems in the market at present. Finger print scanners can improve the security of your premises and come with software which provides detailed information for employee time record keeping.
Intercoms and security gates
Video and voice intercoms allow you to connect with visitors without compromising your security. Before letting them in, you can check the area and open doors and gates from an interior handset, making them perfect for unmanned reception areas, electronically locked doors and driveways.
For a superior security system, video intercoms can connect with an app on your smartphone and be integrated with access control systems, alarms and CCTV cameras.